PAWsitive Reading Program
Official R.E.A.D.®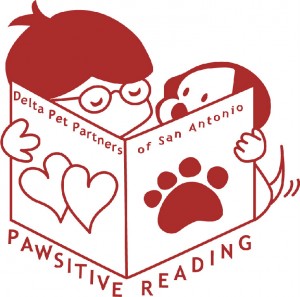 Have you ever read to a dog? Dogs like to be read to, even if they have their eyes closed. The PAWsitive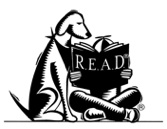 Reading Program of San Antonio is an official national Reading Education Assistance Dogs® (R.E.A.D.) program. Research studies have shown that children whose reading scores lag behind their peers suffer from a fear of reading aloud in the classroom.
This program improves children's reading and communicating skills by employing a powerful method: reading to a dog—but not any dog. R.E.A.D. dogs are registered therapy animals who volunteer with their owner/handlers as a team and go to schools and libraries as reading companions for children.
When a R.E.A.D. dog is listening, a child's dread is replaced by eager anticipation and learning occurs. The handler is a skilled facilitator, shifting performance pressure away from the child and providing support.
When children read to dogs the experience is magical—there is no other way to describe it!